Applied Engineering and Machining
Demand for Workers is Higher than Supply
Machinists are involved in building everything from automobiles and airplanes to skateboards and spaceships. As one of the top earning careers, Machining is a secure career that requires critical thinking and hands-on expertise.
Students enrolled in Applied Engineering and Machining learn a wide variety of machining skill from CNC (Computer Numerical Control) to manual machining on lathes, mills, and grinders. Precision measuring and automotive machining such as cylinder head surfacing and cylinder boring are also taught.
According to the Ohio Department of Education, the demand for qualified precision machinists has exceeded the supply for more than 40 years. Because of this, machinists enjoy a high employment and wage rate. The opportunities for students to participate in early placement and apprenticeship are readily available.
Employment Opportunities:
Machinist
Tool and Die Maker
Machine Repair
Precision Grinder
Layout Specialist
Mold Maker
CNC Programmer
Jig/Fixture Maker
Engineering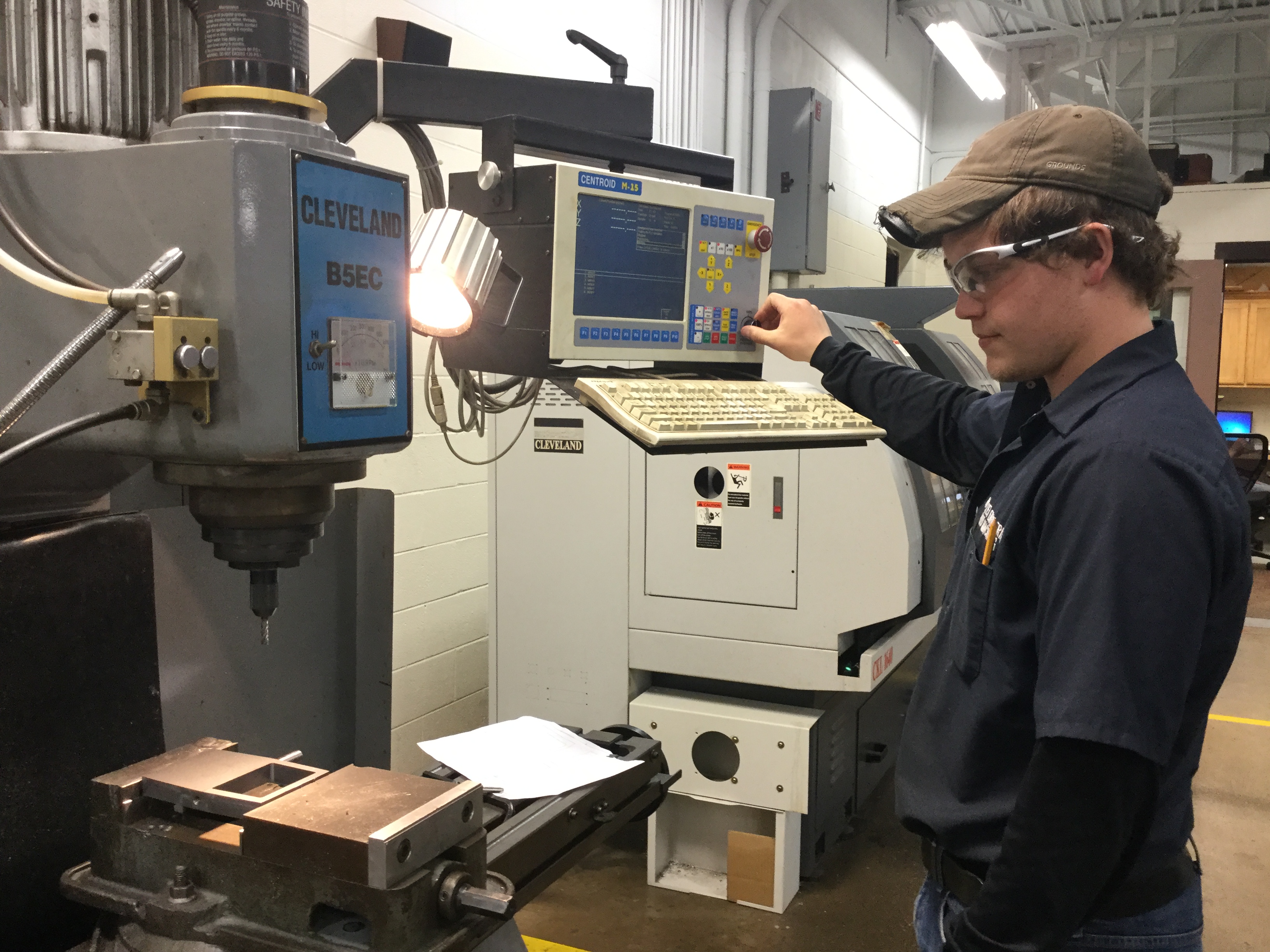 CLICK HERE to view Photo Album. Click on any photo to start the slideshow.