Auto Service Technology
Learn About the Modern Automobile
The modern automobile is a complex piece of machinery requiring the very latest in test equipment and mechanical skills for proper maintenance. Maplewood's Auto Service Technology program provides the skills to be successful in the ever-changing trade.
In lab, students work on trainers and automobiles, learning to troubleshoot and repair engines, fuel systems, transmissions, brake suspension systems, and much more. Students use the latest in computerized diagnostic test equipment to service automobiles.
The mechanical principles and theory of several automobile systems, including air conditioning, electrical circuits, and emissions control, will also be studied. Senior students may qualify for early placement and apprenticeship.
Employment Opportunities:
Service Technician
Diagnostic Specialist
Parts Sales
Fleet Mechanic
Alignment Specialist
Automotive Mechanist
Service Station Operator
Service Manager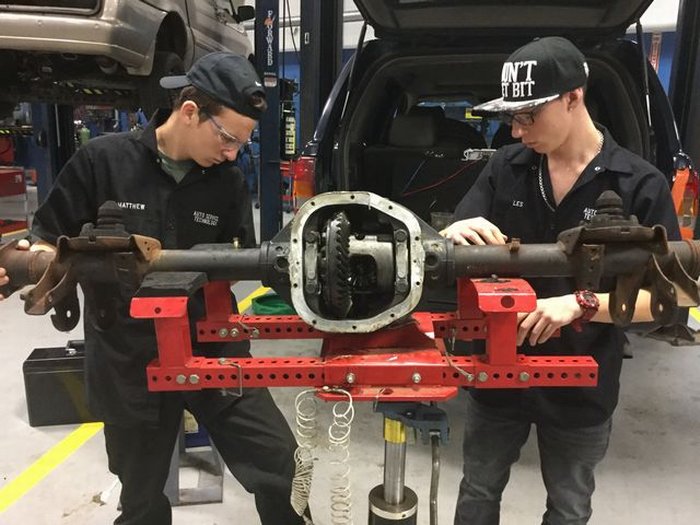 CLICK HERE to view Photo Album. Click on any photo to start the slideshow.