Cosmetology
Become a Licensed Cosmetologist
The Cosmetology program prepares students to take the Ohio State Board of Cosmetology exam so they can become licensed professionals. Students receive instruction in a variety of areas, including care of the hair, scalp, skin, and nails. Special emphasis is placed on employability skills and a professional attitude, new styling, perming, and highlighting techniques.
The Cosmetology Program also prepares students for related careers in product promotion, management, and sales.
Employment Opportunities:
Hairdresser
Manicurist
Salon Owner/Manager
Skin Care Specialist
Make-up Artist
Trainer
Hair Color Technician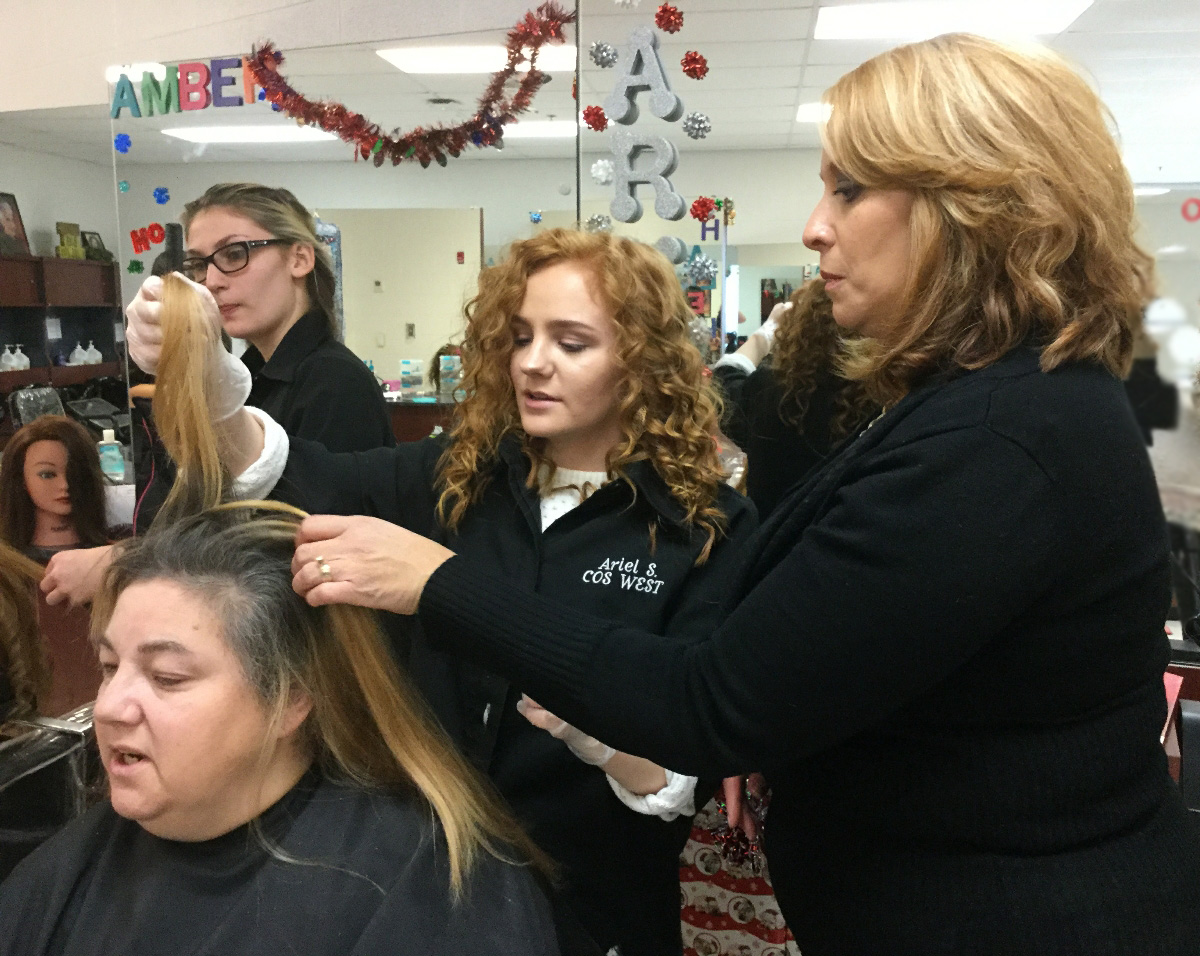 CLICK HERE to view Photo Album. Click on any photo to start the slideshow.