Electricity
We LIGHT UP Your Life...
The Electricity program prepares students for a rewarding career as an electrician. Skills learned in lab include the use of tools, residential wiring, service entrance installation, commercial wiring, motor control circuits, and troubleshooting. In the related class, students learn electrical theory, electrical math, and blueprint reading. Students will become familiar with the National Electrical Code. Junior and senior coursework provides credit towards the ABC approved apprenticeship program.
A good background in math is helpful. Seniors may be eligible for the early placement and/or apprenticeship program, which provides on-the-job training and work experience.
Employment opportunities are good for electricians.
Employment Opportunities:
Construction Wireman
Residential Wireman
Maintenance Electrician
Electrical Sales Contractor
Telephone System Installer
Security/Fire Alarm Installer
Industrial Electrician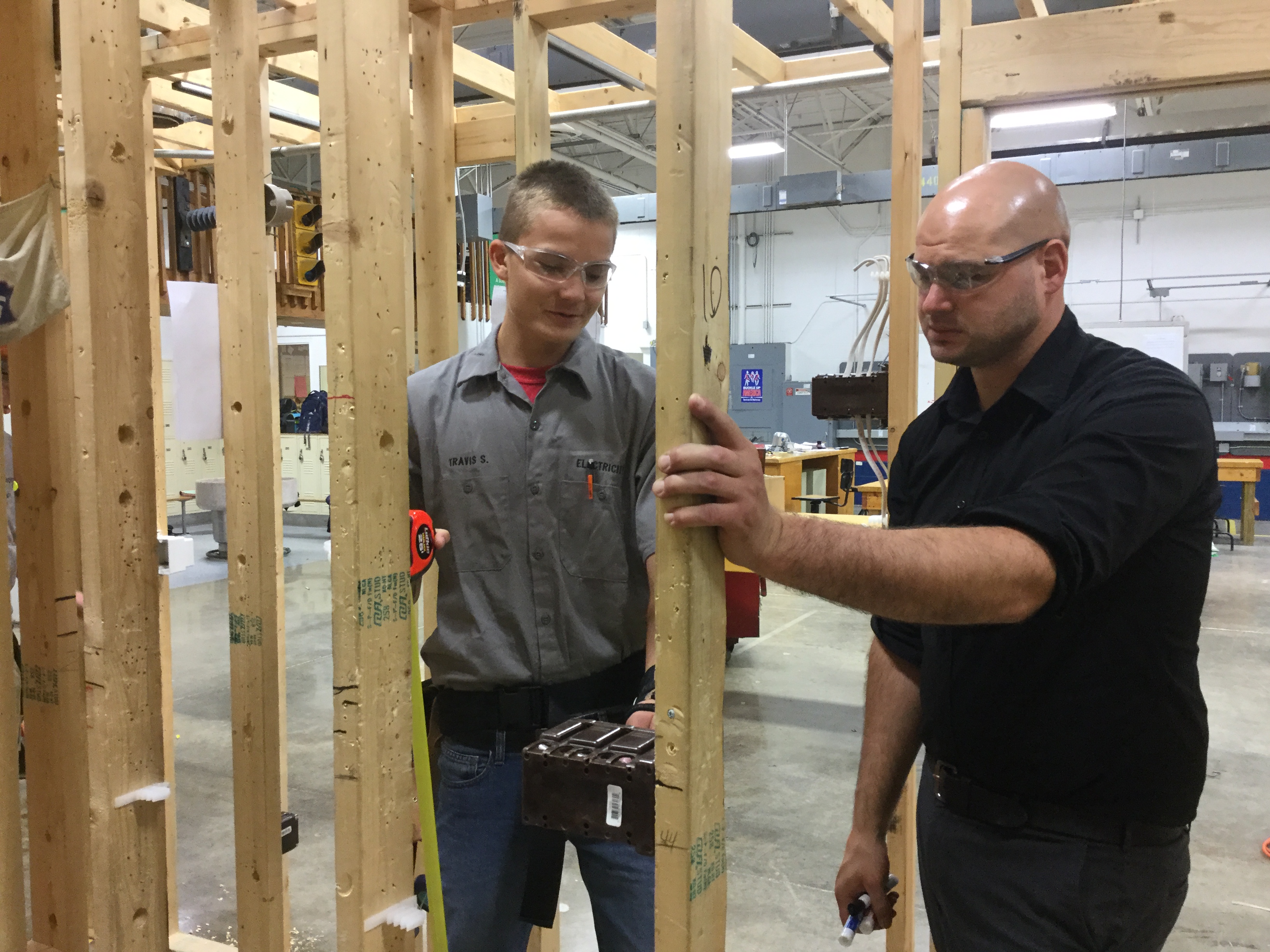 CLICK HERE to view Photo Album. Click on any photo to start the slideshow.