Graphic Communications
Modern Printing Industry....
The modern printing industry is one of the more rapidly changing occupational fields due to the advancements made possible by new technology.
Students will develop skills in desktop publishing, photographic reproduction and manipulation, plate-making, and offset print operation. The program has state-of-the-art computers and programs, plus printing presses and a full-featured copy camera.
Other activities include composition, layout, paste-up, and printing theory. A variety of skills will be mastered, enabling graduates to advance in the diversified graphic communications industry. Early placement and apprenticeship programs may be available for seniors.
Employment Opportunities:

Press Operator
Camera Operator
Desktop Publishing
Layout Design Artist
Advertising
Graphic Designer
Silk Screen Operator
Plate Maker
Bindery Operator
Layout Specialist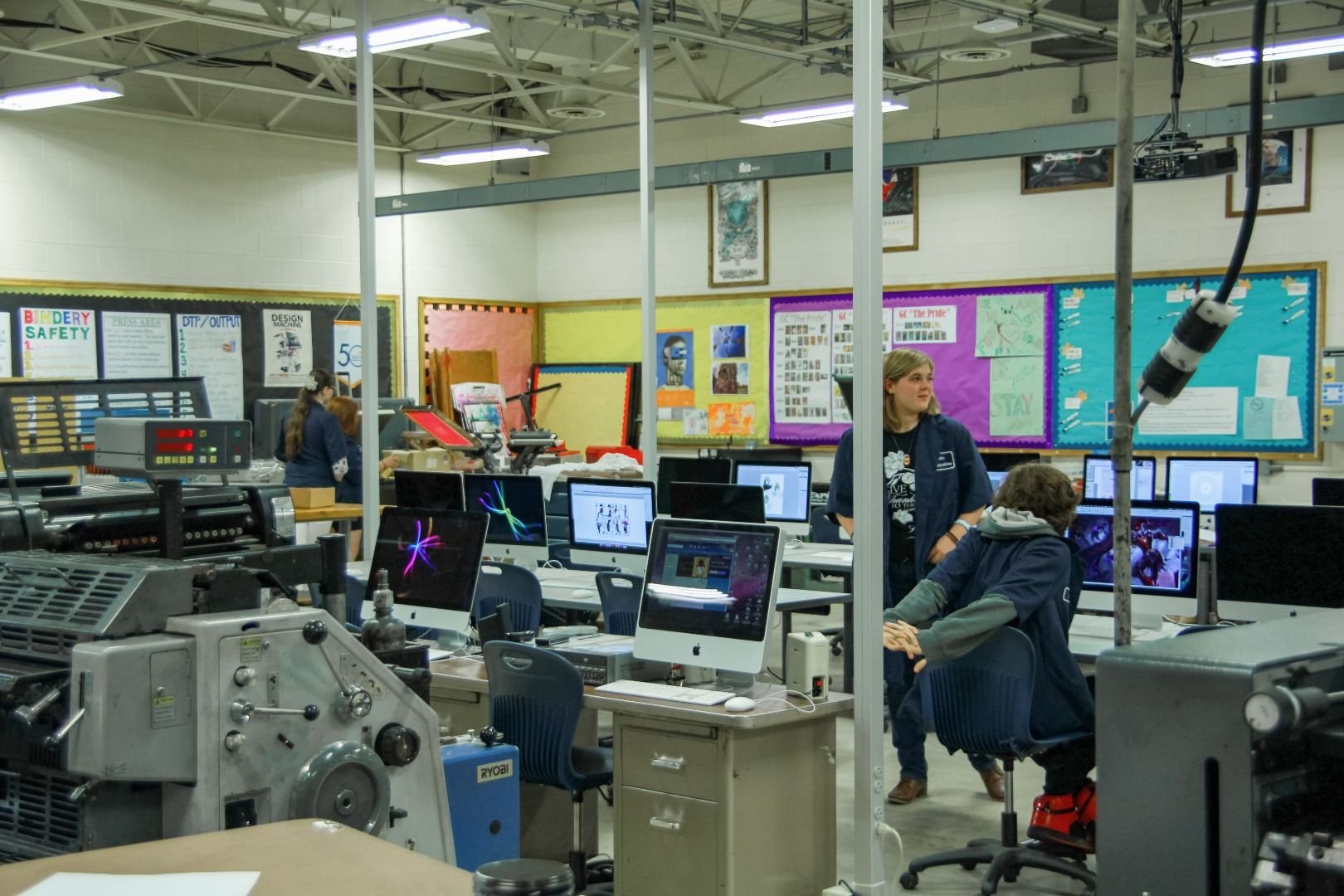 CLICK HERE to view Photo Album. Click on any photo to start the slideshow.