Hospitality Service Careers
Hospitality service careers instruction centers around the skills needed to become employed in nursing care facilities, restaurants, motels, and resorts. Students will learn basic skills in commercial housekeeping, laundry operations, customer service, food preparation and service, and building maintenance.
Related classroom instruction is based on the individual needs of the student. Academics and life skills are incorporated into the curriculum. Additionally, skills needed to seek and obtain employment, maintain interpersonal relations, and cope with everyday problems are taught.
The Hospitality service careers program provides a smaller instructor-to-student ratio with a concentration on employability skills and trade skills.
Employment Opportunities:
Kitchen Prep Worker
Bakery Assistant
Stock Clerk
Dishwasher
Hotel Laundry Attendant
Housekeeper/Custodian
Banquet Set Up & Serving
Host/Hostess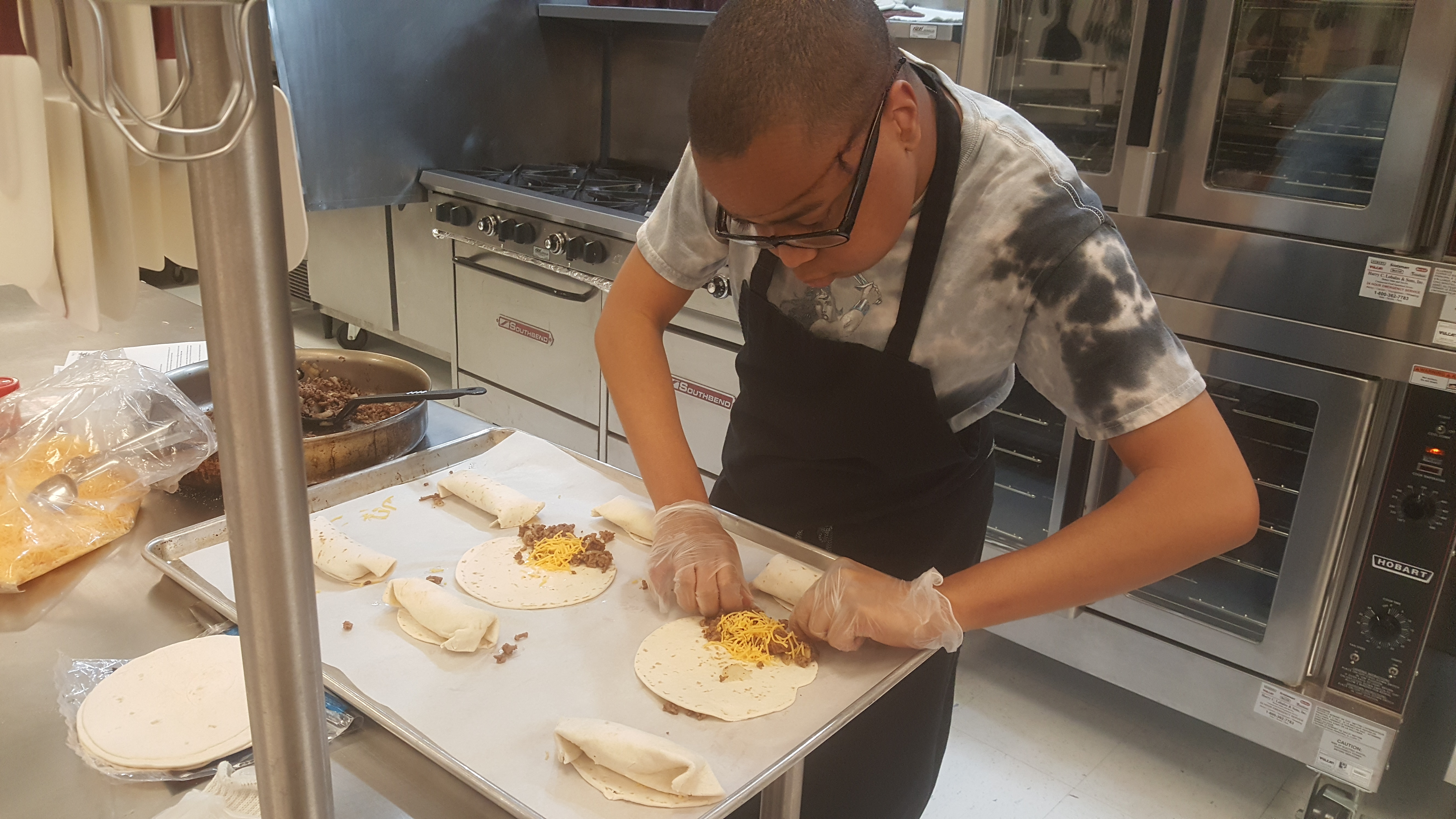 CLICK HERE to view Photo Album. Click on any photo to start the slideshow.