Welding
A High-Paying, Skilled Trade
The field of welding has been a popular career choice for students who want to work in a high-paying, skilled trade.
Students in the Welding program learn several modern welding processes, including gas metal and gas tungsten arc (MIG/TIG), plasma arc, and fluxcord wire, as well as oxy-acetylene and electric arc. Fabrication provides the students with the opportunity to apply their skills. Blueprint reading and safety are also studied. Senior students may be eligible for the early placement program. Graduates find high-paying jobs.
Employment Opportunities:
Structural Welder
Industrial Welder
Iron Worker
MIG/TIG Welder
Fabricator
Plant Maintenance
Metal Finisher
Fitter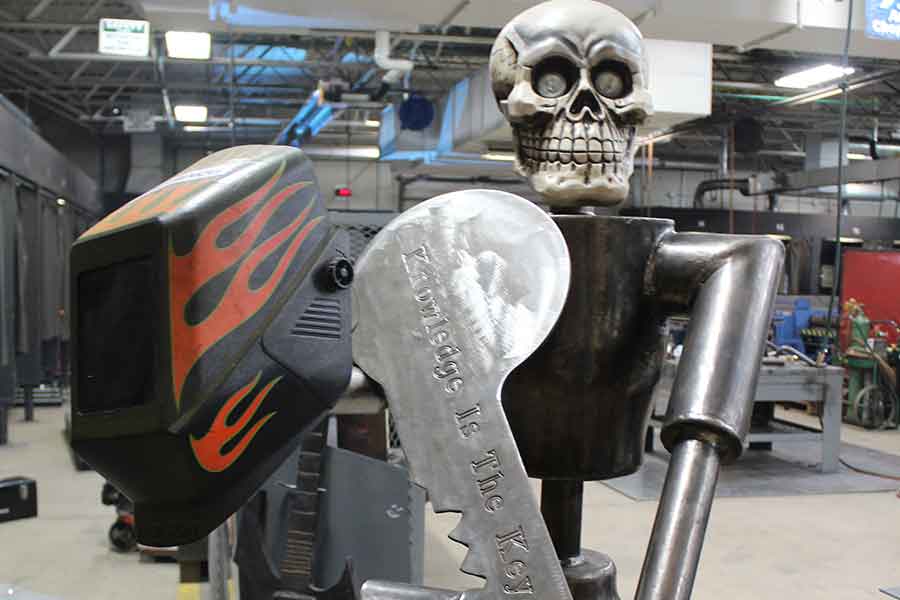 CLICK HERE for Photo Album. Click on any photo to start the slideshow.