Carpentry
Design & Work on Your Own Projects
Carpentry is an ideal trade for a student who wants to work outdoors and earn high pay. Students learn the safe operation of hand and power tools, layout and framing, flooring systems, stair building, rafter assembly, cabinet making, and finishing preparation. Opportunities are provided for the students to design and work on their own projects. Advanced students will learn how to program and operate a Computerized Numerical Controlled (CNC) Router. Junior and Senior carpentry students build a house.
Additional instruction will include blueprint reading, costs estimating, structural design, carpentry math, and building codes.
Employment Opportunities:
Apprentice Carpenter
Roofer
Cabinetmaker
Building Supply Sales
Siding Installer
Drywall Hanger/Installer
Finish Carpenter
Rough-in Carpenter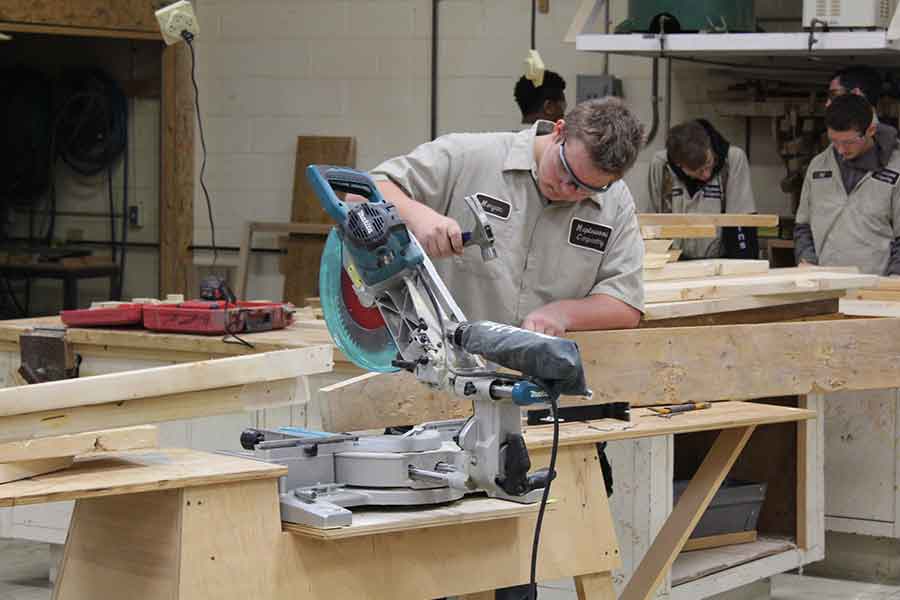 CLICK HERE to view Photo Album. Click on any photo to start the slideshow.