Criminal Justice
Interested in Law Enforcement?
Criminal Justice offers students the opportunity to understand the law and the many facets of law enforcement. Students learn areas of police work and legal procedures such as fingerprinting, surveillance, search, and arrest. They also learn courtroom procedures, traffic control, and investigative techniques. After completion of this course, students are encouraged to further their education. Seniors may qualify for early placement, job shadowing, and/or internships.
Employment Opportunities:

Entry Level Upon Graduation

Corrections Officer
Police Dispatcher
Military Police
Private Security
Industrial Security
Retail Loss Prevention

Further Education
Police Officer Training Academy
Two Year Technical School
Four Year College or University
OhioStateTrooper
Park Ranger/Park Police
Police Officer/Deputy Sheriff
Fingerprint Technician
Federal Protection Officer
Crime Scene Technician
Probation Officer
Parole Officer
Attorney
Social Worker
Department Youth Services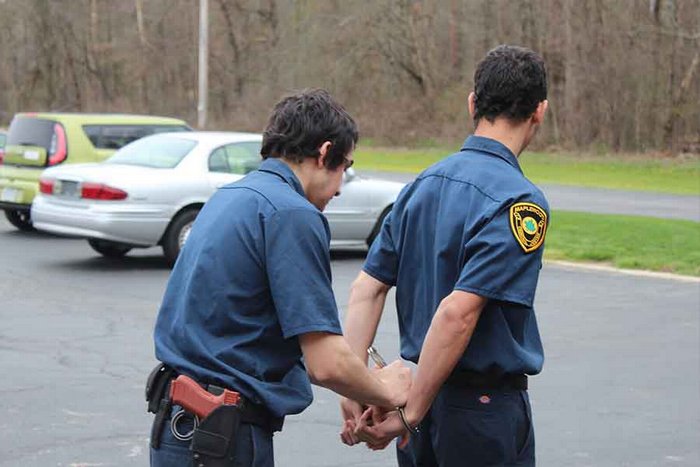 CLICK HERE to view Photo Album. Click on any photo to start the slideshow.