Culinary Arts
Student Run Restaurant
Culinary Arts students will learn by operating the Maple Leaf Restaurant and catering special events.
Instruction includes planning, preparing and serving a wide range of gourmet cuisine from scratch. Operating commercial restaurant equipment, cake decorating, pastry arts, menu building, cost inventory management, ice carving and knife skills are also taught.
Graduates of the Culinary Arts program are prepared to enter the workforce. Many graduates elect to attend one of many two-year technical schools or four-year colleges which offer degrees in Culinary Arts. Early placement and apprenticeship may be available for senior students. Cooking competition is available to all students.
Employment Opportunities:
Chef
Chef's Assistant
Cashier
Baker
Host/Hostess
Waiter/Waitress
Manager
Pastry Arts
Prep Worker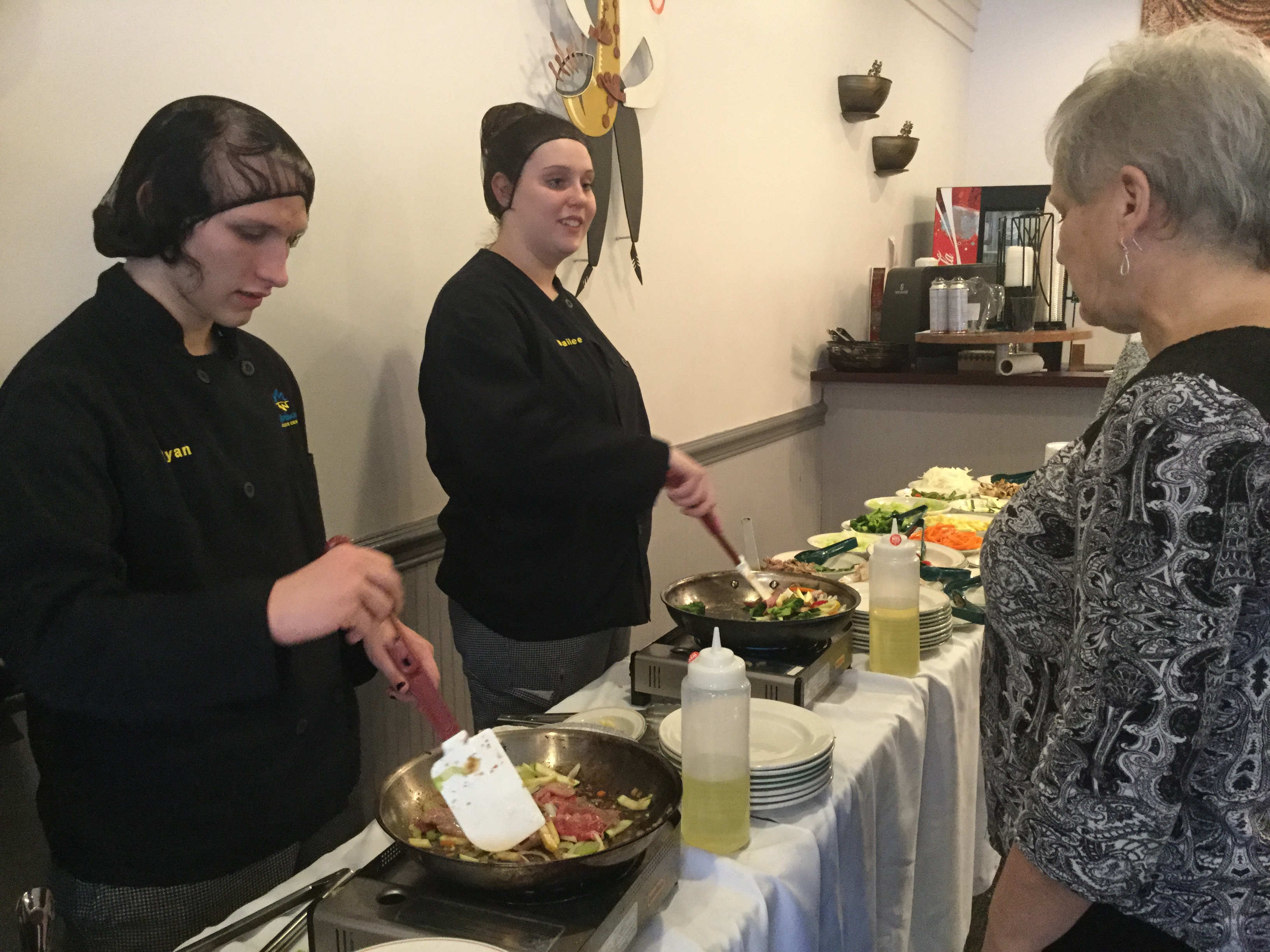 CLICK HERE to view Photo Album. Click on any photo to start the slideshow.