Information Technology
Networking & More!
The Information Technology program prepares students to enter the computer networking field. Students will study application software, web page design, and computer programming. They will have the opportunity to become certified in Microsoft and A+. Students are encouraged to continue their study in a 2 or 4 year degree program in computer technology.
Employment Opportunities:
PC Troubleshooting Repair Specialist
Web Developer
Computer Programmer
Help Desk Technician
Computer Support
Network Specialist
Network Operations Analyst
Cable Installers
LAN Technician
Network Administration
WAN Technician
Network Security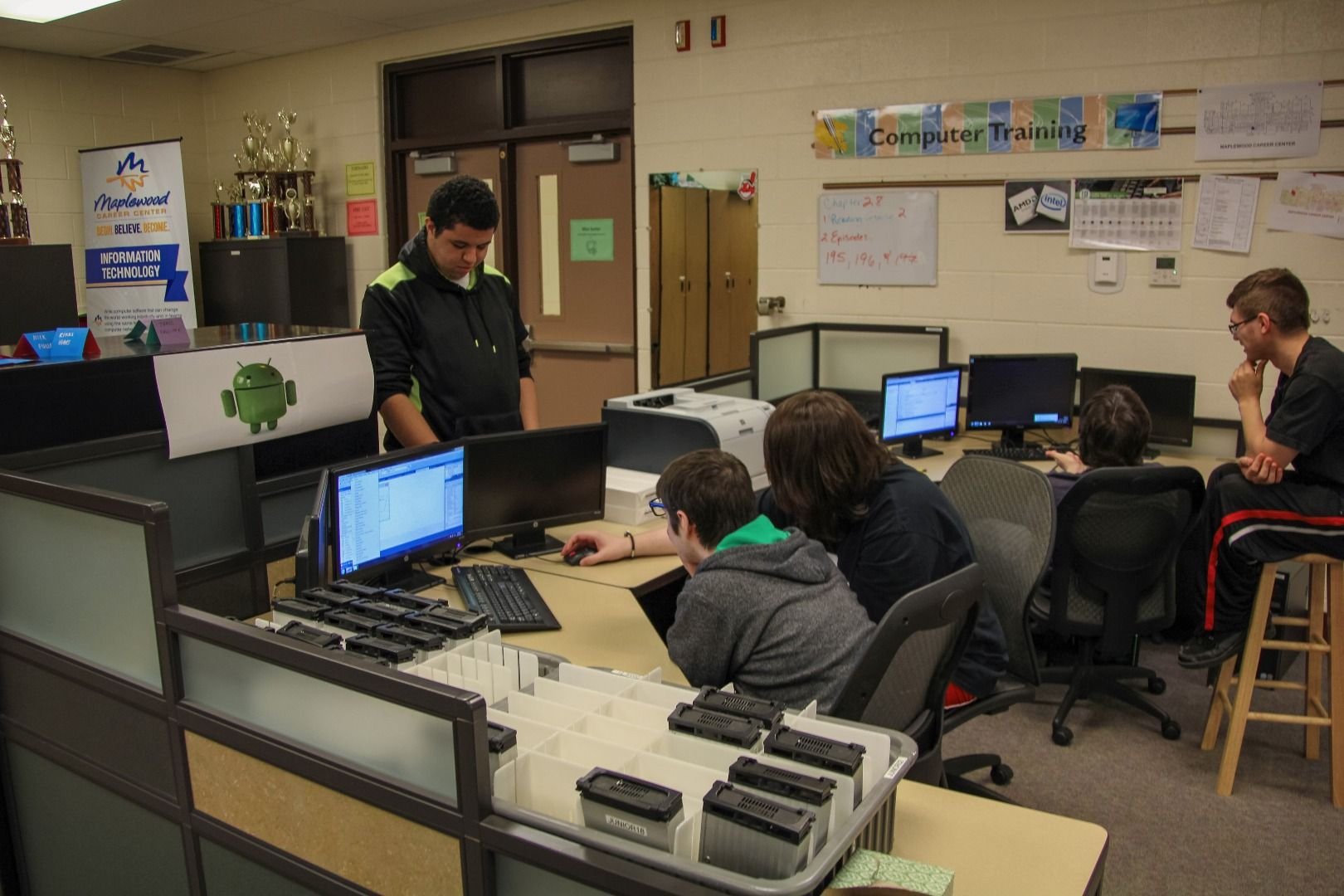 CLICK HERE to view Photo Album. Click on any photo to start the slideshow.