Masonry
Skilled Masons In Demand
Students will learn how to construct walls, fireplaces, chimneys and other structures from brick, block, and other masonry materials. Reading blueprints, using measurement tools, leveling, and using alignment tools will be taught. Job opportunities are plentiful, and the pay is very competitive for this demanding trade. Early placement and apprenticeship may be available for some seniors.
Employment Opportunities:
Skilled Mason
Project Foreman
Contractor
Inspector
Sales Representative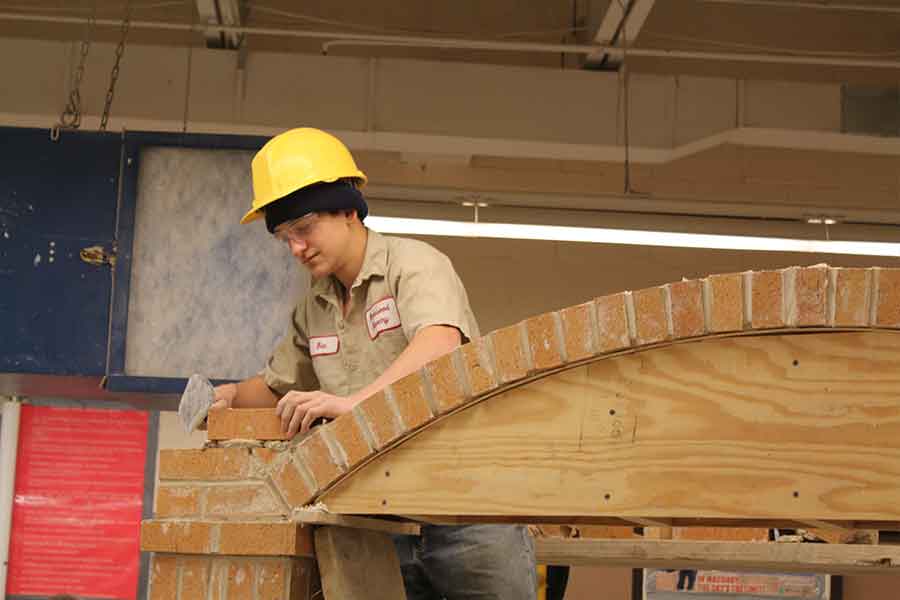 CLICK HERE to view Photo Album. Click on any photo to start the slideshow.