Robotics & Computer Technology
The demand for skilled electronics and computer technicians continues to grow in the expanding electronics industry. Career opportunities range form industrial robotic specialist to computer technician.
Students in the Electronics program learn how to test and analyze circuits using modern diagnostic equipment. Instruction focuses on computer, robotic and electronic circuits as well as digital electronics.
Circuit calculations and diagram reading will also be studied. Seniors may qualify for early placement and/or apprenticeship. Those who are versed in both electronic and computer technology are some of the most sought after and highest paid employees today.
Employment Opportunities:
Computer Technician
Industrial Robot Repair
Field Service Technician
Avionics Technician
Broadcast Engineer
Instrumentation Repair
Medical Equipment Repair
Communication Equipment Repair
X-Ray Equipment Repair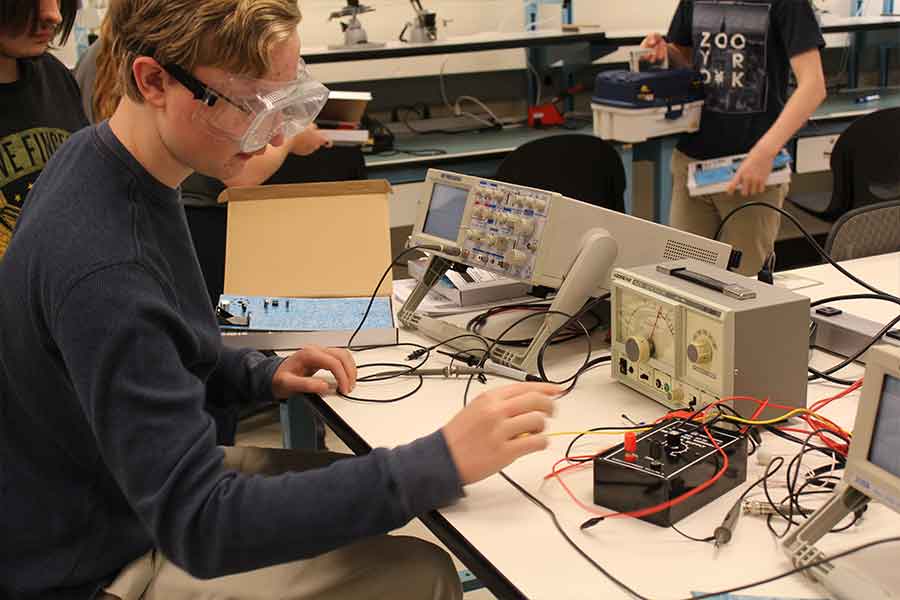 CLICK HERE for Photo Album. Click on any photo to start the slideshow.